Selection of our Cartoons for Nonprofits
from our library of nearly 90 cartoons on nonprofits.
"The only series I've found appropriate to my
education-fundraising-business-seasonal environment.
You seem adept at using universal themes in new ways."
- Sherry Hopper, University of Cincinnati Foundation


Nonprofit Administration

Boards of Directors

Fundraising Benefit & Fundraising Benefits

Contributions & Planned Giving

Cartoons on Volunteering

1- Panel Cartoons for NonProfits: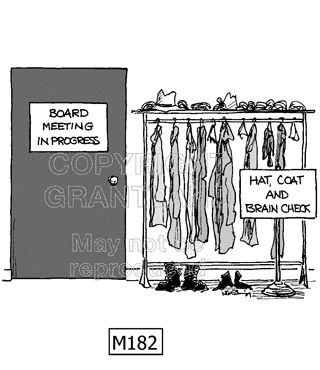 Grantland: Good....Safe....Proven
Humor that Works. tm


---
Testimonials on this and other pages were accumulated over our 25 years of doing business
cartoons for presentations and publications.
© Grantland Enterprises. All rights reserved.
Our business cartoons may not be reproduced without written permission.