Leadership Cartoons
from our library of over 50 cartoons on leadership.
By addressing important topics with humor and understanding, cartoons can highlight key issues.
First Leadership Cartoons
Second Leadership Cartoons
Third Leadership Cartoons

See also:
Boss Cartoons
......
Motivation Cartoons
"We have enjoyed GRANTLAND and have been able to find one
cartoon relating to most any topic we have looked for."
- Barry A. Berglund, Center for Creative Leadership
1- Panel Cartoons on Leadership: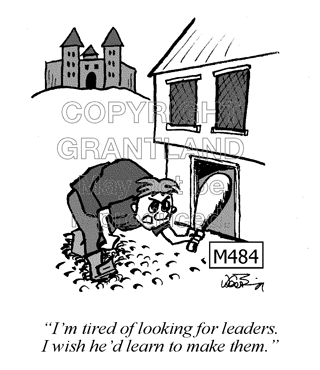 Grantland: Good....Safe....Proven
Humor that Works. tm


---
Testimonials on this and other pages were accumulated over our 25 years of doing business
cartoons for presentations and publications.
© Grantland Enterprises. All rights reserved.
Our business cartoons may not be reproduced without written permission.